Laurie and I were recently in Nashville on September 11, 2019, to attend the 2019 Americana Music Association Honors and Awards show which was held at the historic Ryman Auditorium. Great performances were on display from a literal "Who's Who" of Americana artists ranging from legendary artists such as John Prine, Mavis Staples and Bonnie Raitt to emerging legends such as Brandi Carlile and Rhiannon Giddens. The Emerging Act of the Year nominees were: YOLA (an artist from Bristol England who was the 2017 UK Americana Awards Artist of the Year), an American duo: The War and Treaty, Jade Bird (also from England), J.S. Ondara (from Kenya), and Erin Rae (an American Nashville based indie folk singer-songwriter).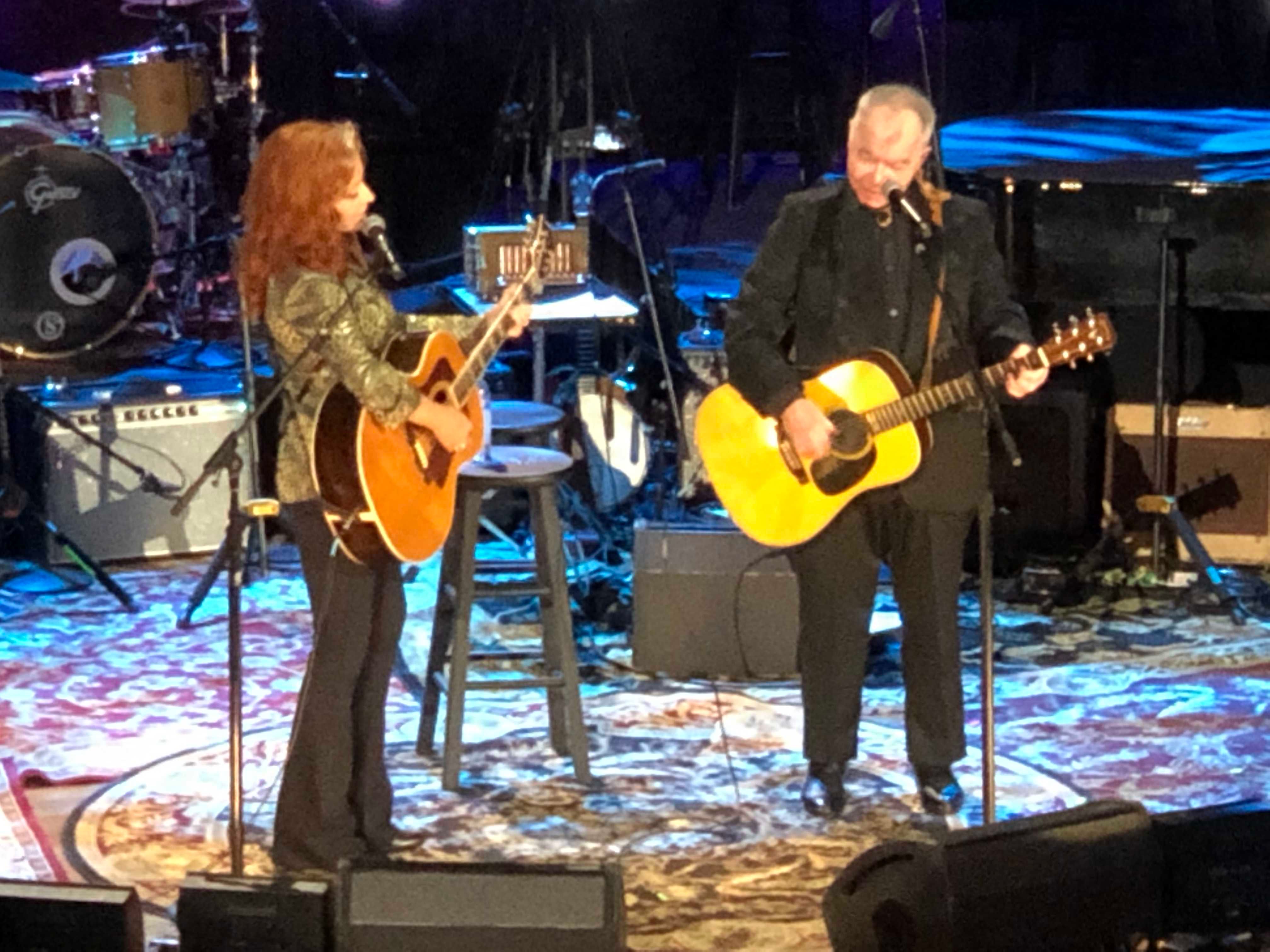 Americana music is thriving and growing exponentially as witnessed by the critical and commercial success of artists such as Jason Isbell, Brandi Carlile, Chris Stapleton, Kacey Musgraves and Rhiannon Giddens - but just what is "Americana" music? Turns out, it depends on who you ask! 
Formal definitions are often a good place to start. The term "Americana," as used to describe a musical genre, was first included in the Merriam-Webster dictionary in 2011, and was simply stated to be: "a genre of American music having roots in early folk and country music." 
Two years later, in 2013, "Americana" was described by noted Americana radio promoter Pete Knapp as follows: 
"[A]n amalgam of roots music fused by the confluence of the shared and varied traditions that categorically make up the American musical ethos; specifically those sounds that are merged from folk, country, rhythm & blues, rock & roll and other external influential styles. 
"Americana is popularly referred to, especially in print, as "alt-country" or sometimes "alt.country". The genre is also referred to by many other names, including "insurgent country", "no depression", "rockabilly", "cowpunk", "progressive country", "regressive country", "roots rock", "twang core", "new americana", "cowpunk", "y'allternative", and many others. While some of these nomenclatures may seem derogatory or unintelligent, they capture the essence of what the New York Times considers "the coolest music scene today". 
The Americana Music Association, which was founded in 1999, currently (2019) defines "Americana Music" as: 
"Americana is contemporary music that incorporates elements of various American roots music styles, including country, roots-rock, folk, bluegrass, R&B and blues, resulting in a distinctive roots-oriented sound that lives in a world apart from the pure forms of the genres upon which it may draw. While acoustic instruments are often present and vital, Americana also often uses a full electric band."  Source:https://americanamusic.org/node/494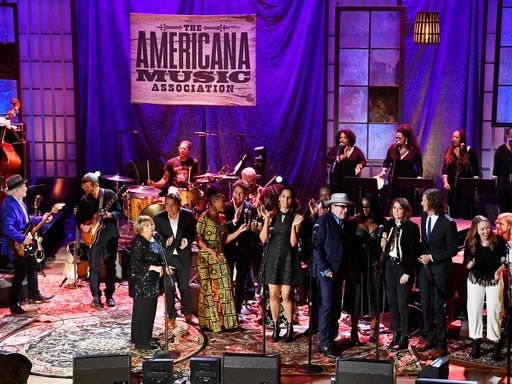 Americana has been recognized as a category by The Recording Academy (Grammys) since 2010, and the prominence and number of Grammy entrants in this category has increased exponentially in conjunction with the growing commercial appeal and popularity of this genre. Previous Grammy winners and nominees for Best Americana Album include: Mavis Staples, Bonnie Raitt, Mumford and Sons, Emmylou Harris, Jason Isbell, Brandi Carlile, John Prine, and Rosanne Cash. https://en.wikipedia.org/wiki/Grammy_Award_for_Best_Americana_Album 
For an excellent overview of the backstory underlying this recent rise to prominence check out "Americana: How Country and Roots Music Found A "Brand New Dance":   
Americana's current scope is both deep and wide, encompassing artists and stylistic influences ranging from gospel to pop, R&B to country, and folk to soul music. To Americana artists, the common tie is less about adherence to a particular sound than it is upon capturing or creating a feeling or attitude. As described by Jack Ingram:  
"When I feel bad or I need music -- not as a songwriter but as a fan -- these are the artists I turn to. They make me know there are some truths in the world that we all experience, and we can be honest about it." 
Per Shawn Colvin:  
"I know it's (Americana) a home for a lot of artists that didn't have a home….We always called ourselves 'between the cracks' artists. And I think, to an extent -- not to put too much mystery into it -- but it's sort of undefinable. We've got crossovers everywhere. Roots music, pop, blues, folk, country, bluegrass -- everything's mixed up, I think, and there's no one definition per se." 
To read more see: What Is Americana? Its Artists Define the Genre  https://theboot.com/what-is-americana-music-genre-definition/ 
The diversity of the artists who are currently identified as falling within the Americana genre gives strong evidence of both the vibrant nature of the genre, and the amorphous nature of the boundaries which define it. For example, contrast and compare "The Best Americana Bands & Artists of All Time as voted on Ranker (Johnny Cash, Townes Van Zandt, John Prine, Jason Isbell, The Band and Emmylou Harris ….) 
with "notable Americana artists" as listed by Wikipedia (i.e., Brandi Carlile, Bob Dylan, Rhiannon Giddens, the Grateful Dead, John Hiatt, I'm With Her, Bruce Springsteen and Neil Young….) 
The conclusion is inescapable: there simply is no present consensus as to what Americana music is and it remains as an evolving concept. Americana music is currently characterized by an inclusive spirit and an expansive willingness to focus on a musical common ground that transcends regionalism and even transcends nationalism, as witnessed by the existence of Americana Music organizations in the UK and Australia. 
Laurie and I proud to be a part of this ongoing legacy and storied tradition, while we also identify with and appreciate the creative freedom which it both allows and supports. We look forward to continuing the shared journey of growth and discovery within this genre which, while firmly rooted in the rich heritage of the past, continues to face forward towards a bright and evolving future!
by Dennis Kole
Raveis Kole Music
Sign up for our monthly newsletter for the insider's look - Sign up!