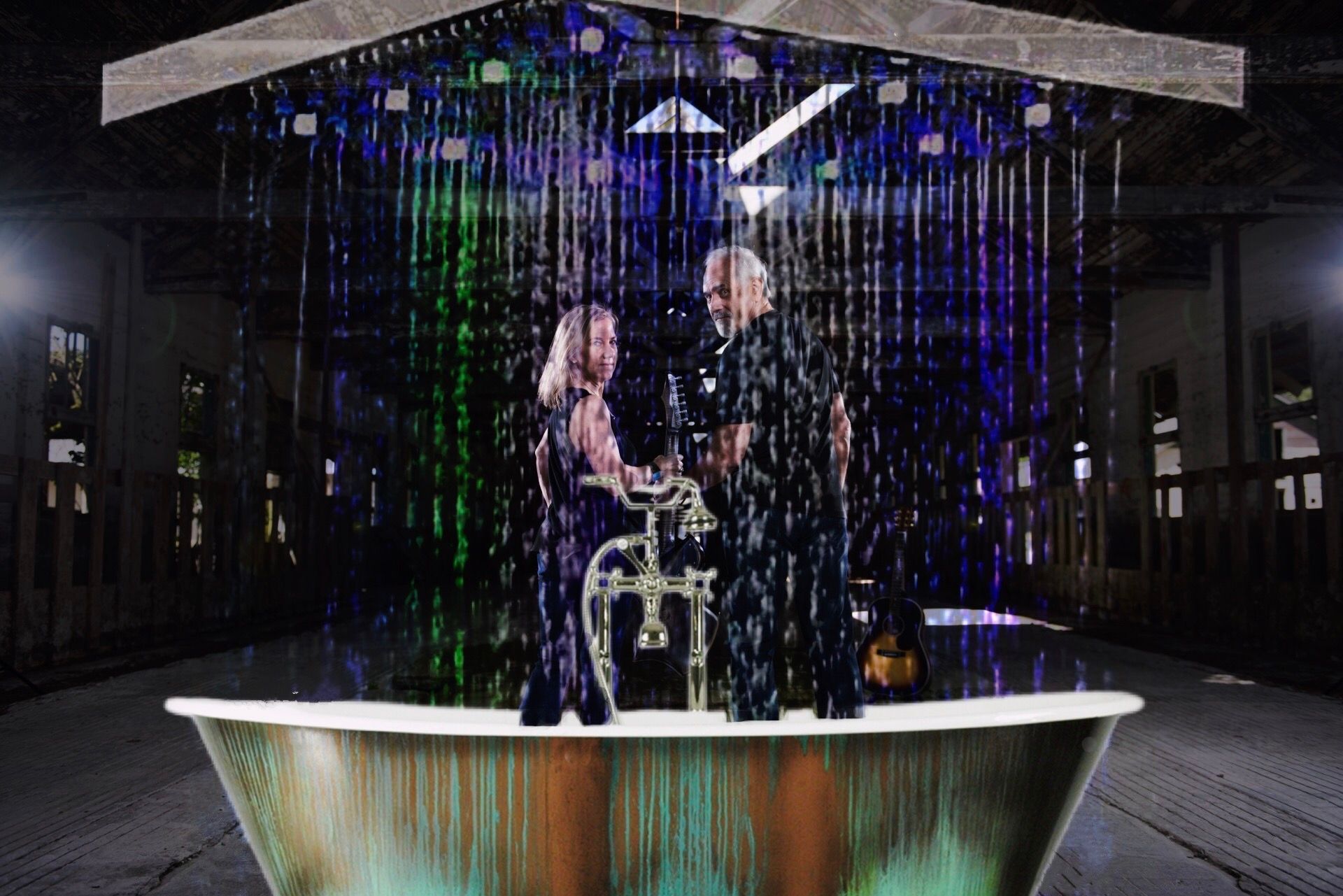 Who doesn't love to sing in the shower? 
I know I do! But how do you go from belting a favorite song in the privacy of your home to creating a polished cover of a favorite song suitable for public consumption? 
A cover song is typically already known and familiar to the audience. They know it, they like it, and they will undoubtedly compare your cover of the song with their favorite version of the original. Usually a cover is considered to suffer by comparison to the original, but a well done cover can become a new standard. For example, "I Will Always Love You" was written by Dolly Parton and was originally released to critical acclaim in 1974. In 1992 Whitney Houston recorded a cover of this song for the movie The Bodyguard, and this cover song has gone on to become the best selling single by a woman in music history. 
So, how can you make a cover song which is destined for acclaim and fanfare? 
A song is like a recipe: you want to start with something that has great ingredients to work with and that you connect with emotionally. Pick a song that you love because you will be spending a lot of time working with it!  
Take the time to learn and understand the original: what story is being told by the lyrics, what is the rhythmic structure and tempo, what are the signature parts or "hooks" in the melody or harmony, and pay special attention to your favorite parts: the elements that really draw you in and connect you with the lyrics, music or performance. Great potential cover songs have frequently been covered by other people and listening to other versions of the song will help stimulate and refine your own creative process. 
Consider changing the gender - if the song was originally sung by a man consider having a woman sing it or vice versa. Consider changing the tempo, key and/or musical instrumentation of the song; or perhaps reharmonize the chord progressions to help make it your own. In cooking, sweet pairs well with sour. In creating a great cover song, finding the right balance between familiarity and novelty is similarly critical in creating a cover song that stands on its own artistic merits. Another useful approach is to consider combining or "mashing up" sections from different songs, such as in a medley, to create an interesting musical melange 
As a performer, cover songs are a wonderful tool to help engage with an audience and to help interest them in listening to your own original songs that are not yet familiar to them. When the audience can sing along with your performance of a cover song it creates a sense of bonding and resonance that is similar to the "call and response" of the gospel tradition. If you're lucky, they'll be the ones that are singing your version in the shower the next morning! 
Here are some great examples of cover songs that are probably more famous than the originals that they are based upon, and which well illustrate both the craft and the art of creating compelling covers! 
Jimmy Hendrix - "All Along The Watchtower" (original by Bob Dylan) 
Bonnie Raitt - "Angel From Montgomery" (original by John Prine) 
Aretha Franklin - "Respect" (original by Otis Redding) 
Janis Joplin - "Me and Bobby McGee" (original by Kris Kristofferson) 
Israel Kamakawiwo'ole - "Over the Rainbow" (original by Judy Garland) 
Johnny Cash - "Hurt" - (original by Trent Reznor/Nine Inch Nails) 
Ryan Adams - "Wonderwall" (original by Oasis) 
SPOILER WARNING! In our next blog we will be looking at how these ideas were specifically utilized in our upcoming cover release of a current classic! You can be the first to know, but only by reading about it here! 
Dennis Kole 
Raveis Kole Music 
Raveis Kole Streaming Link: https://fanlink.to/RKmusic 
Raveis Kole Inside Scoop: https://www.raveiskole.com/sign-up 
#coversongs #bestcoversongs #artistsknownfortheircoversongs #coversongsbetterthanoriginal #bestcoversongsofalltime