Laurie and I will soon be releasing our cover version of "Angel From Montgomery" on all digital outlets, along with the premier of our music video on American Blues Scene, both on August 28th, 2020. "Angel From Montgomery" is a well - loved classic, but do you know the story behind the song?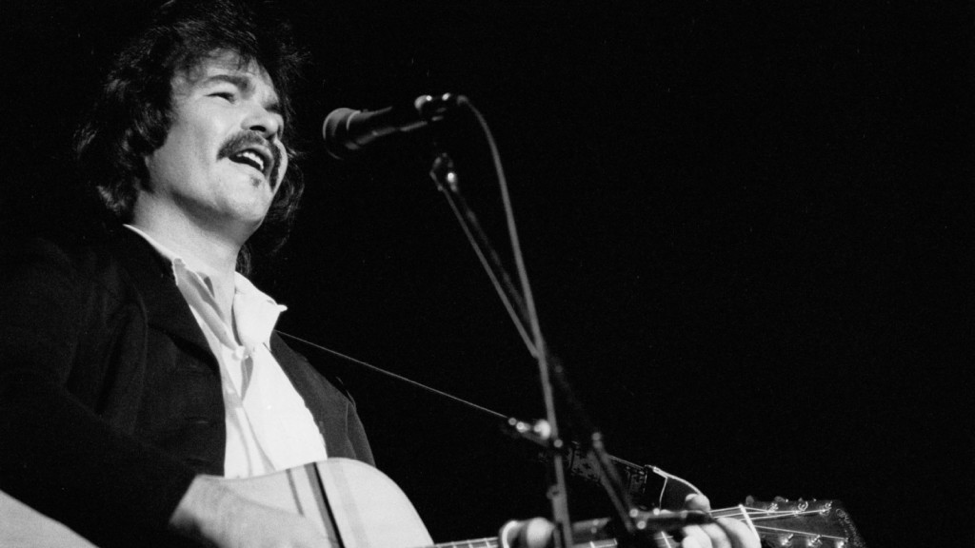 "Angel From Montgomery" was written by John Prine (the "Mark Twain of American songwriting") and was originally released to critical acclaim by Atlantic Records in 1971 as part of his self-titled debut album, John Prine.  (The album was subsequently inducted into the Grammy Hall of Fame in 2015 and was also listed by Rolling Stone Magazine as #68 of the Greatest Country Songs of All Time). Reviewers and critics alike were struck by the maturity and folksy wisdom of the singer-songwriter and his subject matter. In the liner notes which accompanied the record, Kris Kristofferson commented that: "Twenty-four years old and he writes like he's two hundred and twenty"; and in 2009 Bob Dylan famously described Prine's work as "pure Proustian existentialism…. Midwestern mind-trips to the nth degree." 
A cover version of the song by Bonnie Raitt on her 1974 album Streetlights helped to further propel the song to wide recognition. In a 2000 interview, Raitt stated: "I think 'Angel from Montgomery' probably has meant more to my fans and my body of work than any other song, and it will historically be considered one of the most important ones I've ever recorded. It's just such a tender way of expressing that sentiment of longing...without being maudlin or obvious. It has all the different shadings of love and regret and longing. It's a perfect expression from [a] wonderful genius."  
John Prine was born on October 10, 1946 in Maywood, Illinois (a suburb of Chicago) after his parents had relocated to Maywood from Paradise, Kentucky due to the dangers of working in the coal mining industry. Prine was 12 years old when he began to learn how to play the guitar from his older brother Dave, and he later attended music classes at Chicago's Old Town School of Folk Music. He graduated from Maywood's East Proviso High School in January 1965, thereafter working as a mailman in the Chicago area until he was drafted into the military in 1966. After serving in West Germany with the U.S. Army, Prine returned to Chicago in the late 1960's where he again worked as a mailman; writing and singing songs first as a hobby, and then becoming a club performer. A member of Chicago's folk revival, Prine has credited Chicago film critic Roger Ebert and singer-songwriter Kris Kristofferson with discovering him. 
John Prine's debut album contains some of his most enduringly powerful compositions, listening in on the lives of the lonely, the broken and the marginalized, including "Sam Stone" (about a morphine-addicted war veteran – 'There's a hole in daddy's arm where all the money goes, and Jesus Christ died for nothing, I suppose') and "Paradise," (which became a bluegrass standard, written in honor of his father, about a stricken Kentucky coal-mining town). But it is "Angel From Montgomery" which has become the standard bearer for his iconic legacy and which has enjoyed the most widespread interpretation. 
Prine said a friend, Eddie Holstein, had suggested he write "another song about old people," alluding to the evocative "Hello In There" – a song about a forgotten elderly couple in a Baptist home where he had helped deliver newspapers. While Prine felt that he had satisfactorily covered the subject, he was taken by the idea of "a song about a middle-aged woman who feels older than she is," explaining: "I had this really vivid picture of this woman standing over the sink with soap in her hands. She wanted to get out of her house and her marriage and everything. She just wanted an angel to come and take her away from all this. So I just kept that whole idea image in mind when I was writing the song and I just let it pour out of that character's heart. I didn't realize all this at the time, but if you come up with a strong enough character, you can get a really vivid insight into the character that you've invented. You let the character write the song. You just dictate from then on. You stick to it, and whatever the character is saying, you have to figure out how to keep that in the song. You know? That's how I do it. I almost go into a trance….once I've got an outline, a sketch in my mind, of who the person was, then I figure I'd better let them speak for themselves rather than me saying: 'Hey, so here's a middle-aged woman. She feels she's much older.' It wouldn't have been nearly as effective." 
Why is the song set in Montgomery? Prine doesn't recall for sure, but believes that he probably chose the city of Montgomery, Alabama because it was home to one of his musical heroes: Hank Williams.  
Prine has modestly described his songwriting methodology as follows: "(Song)Writing is about a piece of paper, and leaving out what's not supposed to be there…as long as I've been writing, I have no idea what I'm doing. I'm always starting out brand new. I couldn't say to anybody: 'This is what you do to write a song.' I don't know where they come from and I don't know where they don't come from…." 
Prine has become a torchbearer for the new generation of Americana troubadours such as Jason Isbell, Sturgill Simpson and Tom Snider. The latter told Rolling Stone: "His music is like Huckleberry Finn. You get it, then you listen to it five years later and you go, "I get it!" And then 10 years later you go, "Now I get it".' 
But what about being a male and choosing to sing this female character verse in the first person? "I got asked years later lots of times how I felt I could get away with writing a woman's song first-person. And that never occurred to me, because I already considered myself a writer. And writers are any gender you want. You write from the character and how can you go wrong?" 
In reflecting back on the success of "Angel From Montgomery", Prine notes: "they did a book of the famous poster people here in Nashville, the ones who did those giant posters of Hank Williams and the Grand Ole Opry and everything. And the poster on the cover is a poster of a rodeo, a guy with a bunking bronco and it's got the words to the beginning of 'Angel from Montgomery' on it. And it's a really good looking poster. I asked them to give me a copy of it. It looked very much like whatever I had in mind when I wrote it.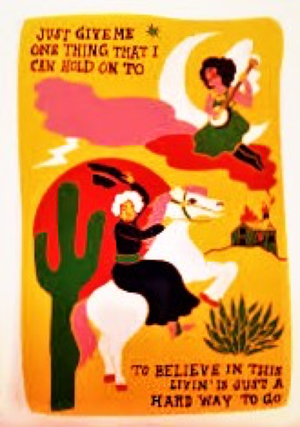 In an interview, Prine recalled his emotions around his debut release album as follows: "I think the more the listener can contribute to the song, the better; the more they become part of the song, and they fill in the blanks. Rather than tell them everything, you save your details for things that exist. Like what color the ashtray is. How far away the doorway was. So when you're talking about intangible things, like emotions, the listener can fill in the blanks and you just draw the foundation. I still tend to believe that's the way to tackle it today.  
I was very nervous about singing this and the other songs in public for the first time. Because I thought that they would come across as too detailed, too amateurish. Because I hadn't heard anybody being that detailed. And I thought there must be a reason for that. I must not be doing it the right way, whatever the right way is.  
But I knew the songs were very effective to me. And they reached me. And I was very satisfied with the songs. But I didn't know how they would relate to other people because I didn't consider myself a normal person. [Laughter]. 
First time I played, the crowd just sat there. They didn't even applaud, they just looked at me. I thought, "Uh oh." [Laughs] I thought, "This is pretty bad." I started shuffling my feet and looking around.  
"And then they started applauding and it was a really great feeling. It was like I found out all of a sudden that I could communicate. That I could communicate really deep feelings and emotions. And to find that out all at once was amazing." 
We look forward to sharing our cover of this song on Aug 28th!   
Dennis Kole and Laurie Raveis 
Hear our music now https://www.raveiskole.com/stream-links 
Updated 11/20/21
Our video and cover of Angel From Montgomery!
https://www.raveiskole.com/angel-from-montgomery
Watch on YouTube: https://youtu.be/tkIISkCjhgE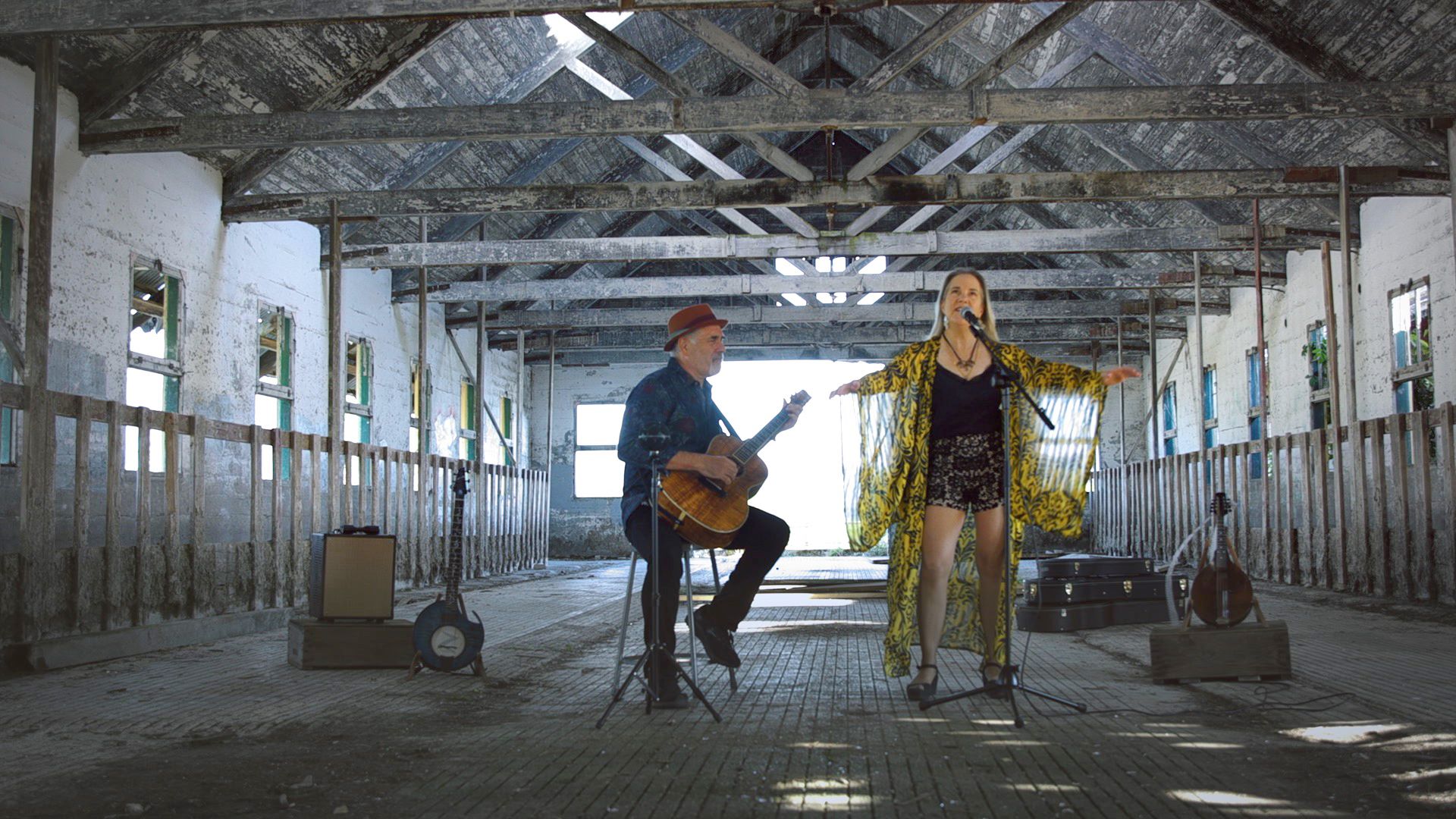 Here are some additional notes I came across in doing research for the blog article: 
(Other notable musical debuts during this period include: 
Jefferson Airplane - 1966 
Cat Stevens, Grateful Dead - 1967 
Joni Mitchell, James Taylor - 1968 
Allman Brothers, CSN - 1969 
(Woodstock Festival – August 1969) 
Carole King - 1970 
John Prine – 1971) 
(Alternative theories for the title "Angel From Montgomery" have been suggested, including the idea that this was intended to refer to a pardon that would come from the governor of Alabama – for a prison sentence or a last minute pardon from a death sentence. There is no attribution as to where this idea came from and it appears to fall into the category of "urban myth!") 
(John Prine was nominated for a Grammy Award for Best New Artist in 1973, won a Grammy Award for Best Contemporary Folk Album in 1992, was nominated for Best Contemporary Folk Album in 1998, won a Grammy Award for Best Contemporary Folk Album in 2006, was nominated (twice) for Best American Roots Song in 2019 along with being nominated for Best Americana Album, and was awarded the Grammy Lifetime Achievement Award in 2020.) 
(John Prine was diagnosed with squamous-cell cancer on the right side of his neck in 1998 and this required major surgery followed by radiation treatment. In 2013 he underwent further surgery to remove cancer in his left lung. After the surgery his physical therapy program included running up and down the stairs in his house and then grabbing his guitar to sing two songs while he was still out of breath in order to build stamina. Six months later he was touring again. John Prine passed away on April 7, 2020 at the age of 73 secondary to complications caused by COVID-19.)