CLICK GRAPHIC ABOVE FOR VIDEO
Laurie Raveis, "Aloha is a true story based in our hometown of Bellingham, WA where three motels; Aloha, Macs and The Villa Inn, were pervasive in the local news for illicit activities, drug sales and overdoses. Dennis and I read the news stories day after day and I felt compelled to see first hand. So I'd park outside the motel to observe and absorb the happenings.  There were many stories that could have been told but this is the one that resonated, the one of loss and desperation which translated into chord voicings tingling with dissonance and desperation.  Of note, in Hawaiian "aloha" is used to say both hello and goodbye."
Dennis Kole, "Aloha" called for a dark and hypnotic foundation that would resonate with the emotions of the lyrics and vocals. I came up with a signature guitar hook for a resonator guitar, which was then extended to the bass, to establish an underlying theme for this. A sense of unrest and urgency was further developed by the masterful hand percussion additions of Matthew Burgess, along with the brilliantly haunting and mesmerizing violin passages created by Tim Lorsch. The music evolves into a rollercoaster ride that supports and enhances the compelling vocals.
Electric Blue Dandelion - Nashville Sessions has just debuted on Billboard charts!!!  #11 Heatseekers; #18 Americana/Folk Album sales; and #41 Independent Albums. Check out our just released Aloha video to see what all the fuss is about!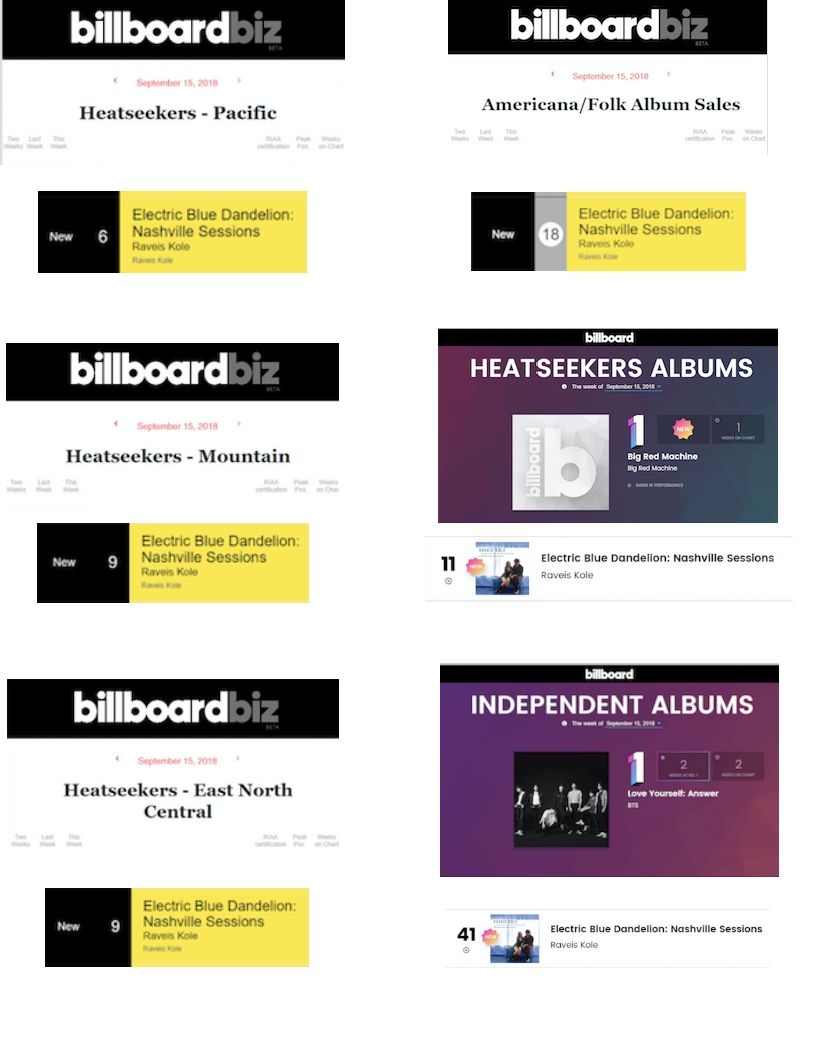 Buy at www.raveiskole.com Itunes Amazon  Spotify Google Play 
Socials:
https://www.facebook.com/RaveisKole/
https://twitter.com/RaveisKole
https://www.instagram.com/raveiskole/